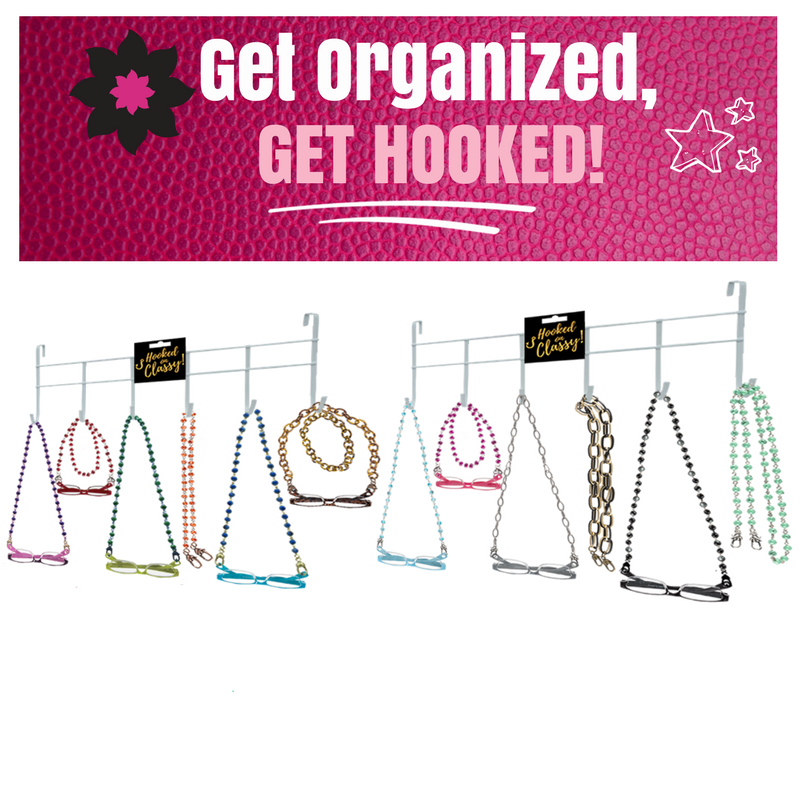 HelloClassy
Two "Hooked on CLASSY" Accessories Organizers
 SOOOO NEAT! 
You're one classy woman, and you have some gorgeous pairs of CLASSY GLASSIES™ and CLASSY Chains to prove it!   These fabulous organizers keep CLASSY GLASSIES™ and CLASSY Chains organized, untangled and easy to access.  Taking up zero surface area, these nifty organizers are mountable on the back of a door with no tools required.  Six large hooks provide ample room to hang both CLASSY GLASSIES™ and CLASSY Chains, with no unclasping of CLASSY Chains necessary.  Portable and great for travel, too!    Can also be used for jewelry, belts, and scarves.
 Who Couldn't Use More Help Organizing?   
Yes, these "Hooked on CLASSY" Accessories Organizers will help you keep your look as classy as you are.  

We Know You Will Also Love....
Please Join Our Community for News and Special Gifts!