More About Your FREE Readers!
Readers and Chains are Hand-Assembled in Wellesley, Massachusetts.
NEVER LOSE READING GLASSES! Two trendy clasps are secure and do NOT slip. Your Readers will always be there when needed!
Glass Beads Chains are Hand-Painted and One-Of-A-Kind.
Premium Silver/Gold Plating Used for Linked Chains.
Wear Chains as Lovely Necklaces with or without Readers.
PERFECT FIT, Adjustable Chains. All 28" inch Chains are adjustable.
GREAT GIFTS for family, friends, teachers, healthcare workers, and YOU!
Beautifully packaged in sleek box with CLASSY'S signature black silk bow.
"I Live For The Mo-MINTS" Chain Set
MINT TO BE!
Get ready for compli-MINTS with these two gorgeously green CLASSY Chains. Accessorize with style, have easy access to your readers.......and
never lose your readers again!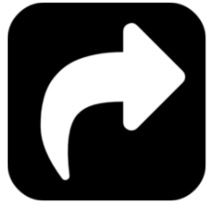 Show full description
  This CLASSY Chain Set Includes:

"MINT To Be!" Hand-Painted Mint Green Beaded Chain.  Mint green is a trending color with endless stylish potential.  This gorgeous chain's perfectly-rounded polished beads are hand-painted and feature exquisite flecks of color.
"Green With Envy" Hand-Painted Green Beaded Chain.  Who knew that "Going Green" could look this good?  Attractive, stylish, and one-of-a-kind. Wearable from season to season.  A stunning accessory for all outfits.
Two (2) CLASSY "Perfect Size" Chain Adjusters.  Easily adjust the length of 28-inch CLASSY Chains with the CLASSY "Perfect Size" Chain Adjuster.
Limited Time Only, ACT NOW!
Select Your Color and Magnification.

Please Join Our Community for News and Special Gifts!